Dramatically improve your online chat with a video bubble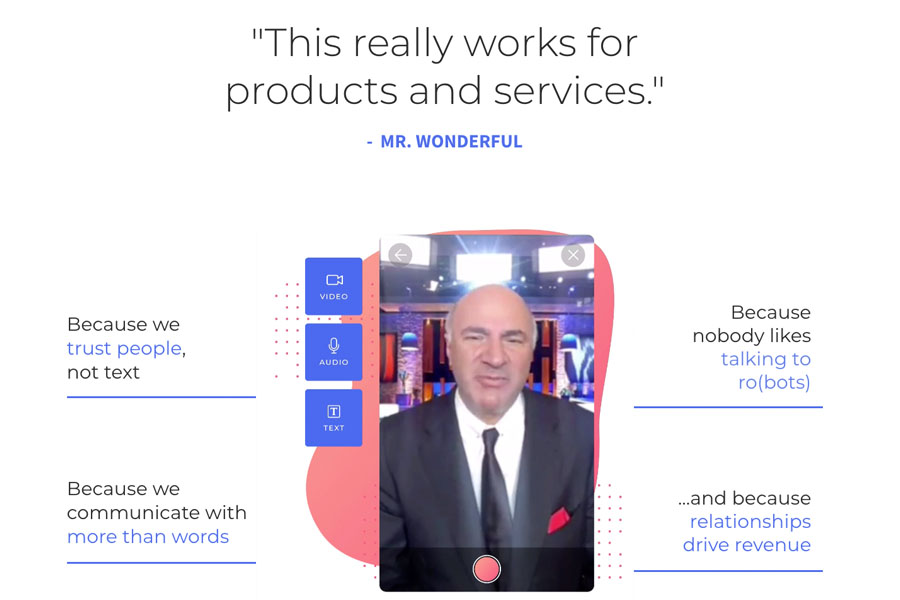 We all know about the benefits that Chatbot technology brings to a website. With a chatbot, you can offer 24/7 responsiveness to visitors and the chatbot stats speak for themselves:
Chatbots can cut operational costs by up to 30%.
85% of customer interaction will be handled without human agents by 2021.
50% of businesses plan to spend more on chatbots than on mobile apps.
64% of internet users say 24-hour service is the best feature of chatbots.
37% of people use a customer service bot to get a quick answer in an emergency.
There were over 300,000 chatbots on Facebook in 2018.
But, we've all been left frustrated by clunky chat bots that don't answer questions accurately. Worse, some chat bots are so badly programmed that they tell you something completely different to what you want to know or they repeat the same question over and over. If you have a chat bot on your website, you might be losing customers because of a poor chat bot experience, so imagine our delight when we discovered "warm welcome".
Business is best when it's personal. We think it's time to replace your boring chatbot with a video bubble to improve personal customer communication and enhance your lead generation, too.
We love the personal touch it delivers plus the sneaky way it makes your website seem human! Check it out at www.warmwelcome.com
Need more convincing? Check out this video we found on YouTube:
Ready to take your eCommerce store to the next level? Get in touch with our 3PL team for a custom quote to handle your online order fulfilment and logistics.