Tips – How to use TikTok in your marketing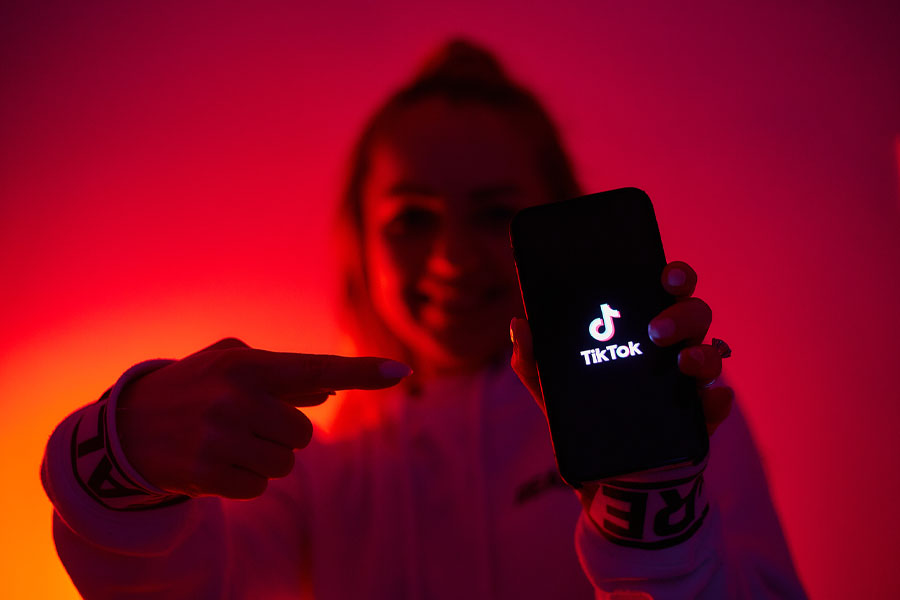 Whether you love it or hate it, TikTok is increasingly hard to ignore. After a record-smashing 2021, the app (and its audiences) are bigger than ever. What started as a Gen Z dance challenge platform, it's morphed to encompass every kind of content and community. Following the launch of in-app shopping in 2021, it's become even more essential to brands looking to connect directly with customers.
As you'll see, TikTok's user base is on an upward slope. One chief reason for this growth is its efficacy in building a sense of community among users. Through TikTok, users and creators share content in the form of business updates, entertaining skits, and snippets of daily life that bring people together.
The Stats – It's Too Big To Ignore.
Check out these snapshots from January 2022:
TikTok was the most downloaded app of 2021, with 656 million downloads. (That's over 100 million downloads more than the runner-up, Instagram, which was downloaded 545 million times last year. Plus, it's the third year in a row that Tik Tok has come out in front.)
TikTok has been downloaded more than 3 billion times. (It's also the first non-Facebook app to reach 3 billion downloads.)
TikTok is the 6th most-used social platform in the world behind Facebook, YouTube, WhatsApp, Instagram, and WeChat. Since 2021, it has surpassed Facebook Messenger to move into 6th place.
US adults have mixed opinions on TikTok, in the US, 34% of adults hold unfavourable opinions of the app, compared to 37% who have favourable views.
TikTok has over one billion monthly active users. Eight new users join TikTok every second, with an average of 650,000 new users joining daily.
TikTok users are active on other social media platforms. 99.9% of TikTok users report that they're using other platforms including Facebook (84.6% overlap), Instagram (83.9% overlap), and YouTube (80.5% overlap)
TikTok has now surpassed Instagram for popularity among Gen Z users (born between 1997 and 2012) in the United States, with 37.3 million to Instagram's 33.3 million.
Worldwide, TikTok's user base is 57% female. That figure rises to 61% for TikTok users in the US.
(See more statistics at Hootsuite).
3 TikTok Marketing Strategies.
Marketing Objectives:
TikTok marketing can help businesses:
Increase brand awareness
Build engaged communities
Sell products and services
Get feedback from customers and audiences
Provide customer service
Advertise products and services to target audiences
TikTok influencer marketing
Start by getting familiar with TikTok, it is an entirely different social network from Facebook or Instagram with unique trends, features, and user behaviours. Be willing to experiment to find out what works best.
TikTok influencer marketing is a big part of the app's ecosystem. Mega-stars like Charli D'Amelio, Addison Rae, and Zach King can make a huge impact on the success of a business (tens of millions of users watch their content every day). But you don't need a high-profile influencer for successful marketing—try to discover rising stars, or influencers in your niche. To find a rising star, search the hashtag (for example) #melbourne(+ your product) and you might find local influencers on the rise.
Creating your own TikToks
This option gives you the most freedom. Create a Business TikTok account for your brand and start making your own organic content. The sky is truly the limit here—you can post everything from showing off your products to day-in-the-life videos to dance challenges. Spend some time scrolling through your For You page for inspiration.
TikTok advertising
If you're looking for a place to start and have some money to invest, this is it—TikTok's site is full of success stories from brands that started advertising on TikTok, including Aerie, Little Caesars and Maybelline. Similar to Facebook and Instagram, the cost of TikTok ads is based on a bidding model. You can take a deep dive into learning about TikTok advertising here.
Ready to take your eCommerce store to the next level? Get in touch with our 3PL team for a custom quote to handle your online order fulfilment and logistics.