Our 5-Minute Facebook Ad Rundown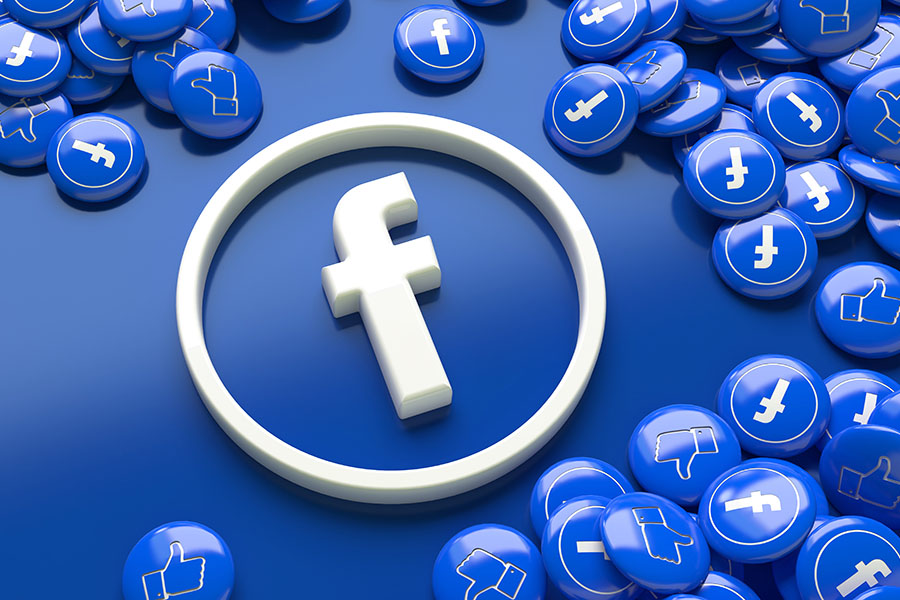 Facebook is a popular platform for advertising for many of our eCommerce clients, especially those with visual products, like skincare or apparel. Using Facebook, retailers can micro-target their audiences, access detailed analytics, and you can create ads that cater to a specific objective, such as traffic or conversion. Like Google, you can remarket to people who have already interacted with your store, but not completed a purchase. Facebook's recent data shows about 16 million Australians are actively using the platform (2021 figures).

Use it to spy on competitors.
Stuck for messaging? Want to see what competitors are doing? That's easy. All you need to do is visit the Facebook Ads Library.
Choose your location, all ads, and search for your industry or competitors.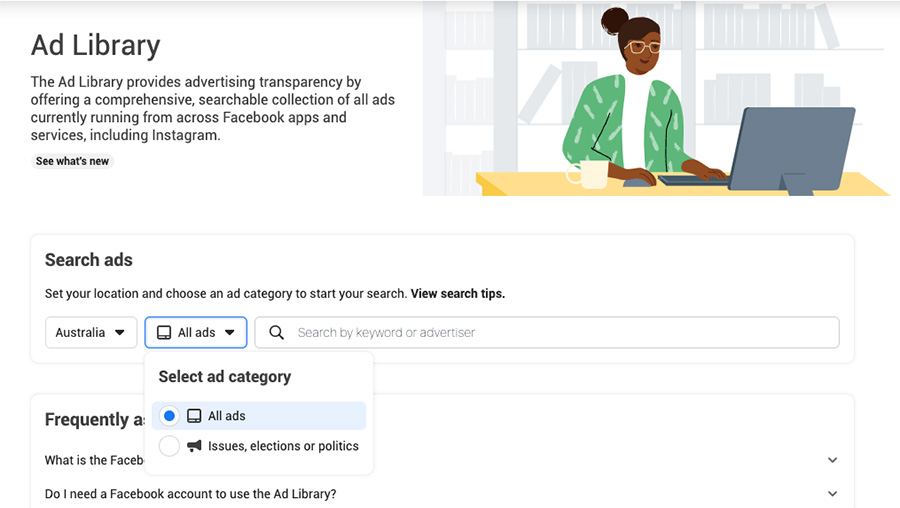 Use it to build brand reputation.
Facebook page likes are important, not for vanity reasons, but because they provide social proof that you are a legitimate eCommerce business. The more likes you have, the greater the trust a new buyer has in purchasing from your online store.
To see how you compare to competitors, try out the Agora Pulse Barometer tool. (It's free!)

Use it to sell your products.
Obviously, a main reason for eCommerce retailers to use Facebook is to sell their products. Unlike Google, Facebook is not an intent-based purchasing platform. With Google, if you want to buy pink shoes, you'll enter that search phrase into the engine. With Facebook, you see an ad, you like the product, you click the ad to get to the store, but you haven't set out to buy it deliberately.
Rather than rehash an entire Facebook set-up, we'll share six of our tips:
A cheap and effective way to get traction is to use video to drive awareness then remarket to the viewing audience using an ad. (Set up your audience to include the first 3 seconds of video viewing.)
When you're setting up Facebook audiences, make sure to exclude your competitors. (Try searching for job titles for this purpose.)
Often, with products, success hinges on your offer. Make sure to add urgency (Buy it now, limited stock, 24-hour sale, as examples).
Make visuals bold to lift on a screen and clean. Images are persuasive and deliver information quickly. Product images should show isolated product on a white background, so the product is the hero. Never use poor quality images in ads. You can get away with it in your eCommerce store if you're featuring user-submitted images on your website. Some research suggests that images featuring people work best. Others think that products sell better when advertised in a person's right hand. Stuck for pictures? You can get free images at freepik.com, unsplash.com and pexels.com
Copy is key. Keep it short and conversational. Remember, it's not an intent-based sale, so keep it social and conversational. Stick with your existing brand tone and don't forget to include your call to action. See below for a couple of examples we like.
Convert skeptics to buyers through proof that your product delivers the promised results. Page Likes, online reviews and other social proof will support conversion.

Here is some ad copy we like: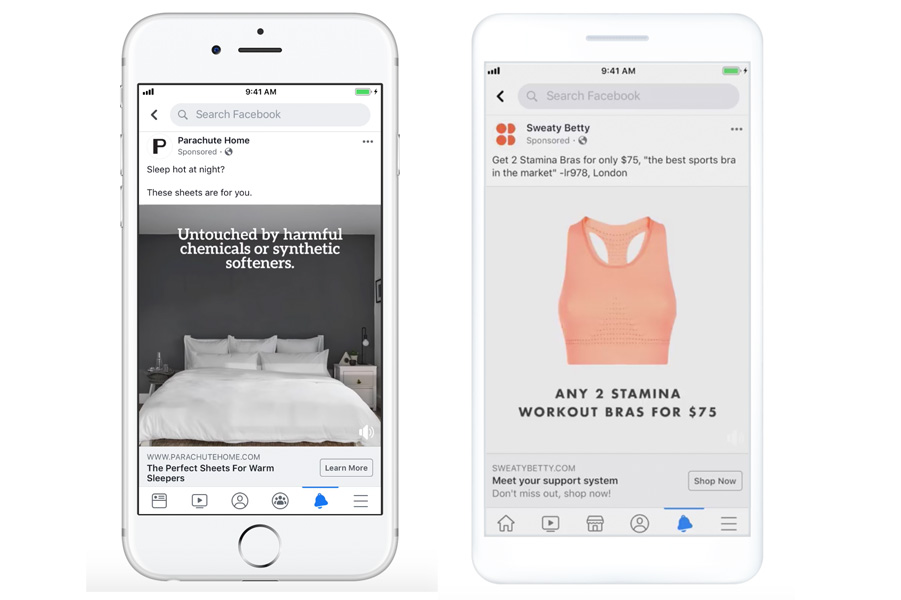 Ready to take your eCommerce store to the next level? Get in touch with our 3PL team for a custom quote to handle your online order fulfilment and logistics.